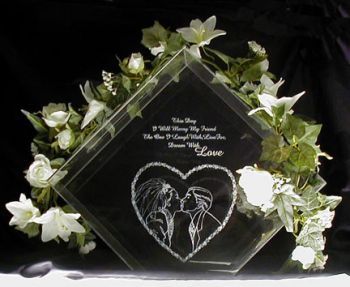 Plexiglass Card Box
Card Box shown is 16" square for $80.00. The standard size of the diamond-shaped card box is 16" x 16" x 5" and is 19" high and has a removable bottom for easy access.
Our Plexiglass Card Box are custom made.
Also available for graduations or any occasion. Custom size boxes available.

This item is also shown in our Unique Item.
Please contact us for more information at sales@etchingsunlimited.com if you have any questions