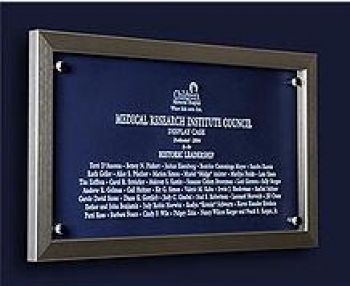 Luminary Frame Sign 4
Item shown is 24" x 36".
Extruded Aluminum Frame with 1/2" thick Glass and a 12 Volt Super Brite LED's along entire perimeter.
Frames available in Brushed Aluminum, Brushed Gold, or Brushed Black.
Sign glass is Clear Glass for use with either Vertical or Horizontal Luminary Architectural Sections.
Uses a 110V/12 Volt AC Adapter.
Please contact us for information on sizes and prices.