Jade Glass Nameplates w/ Corner Holder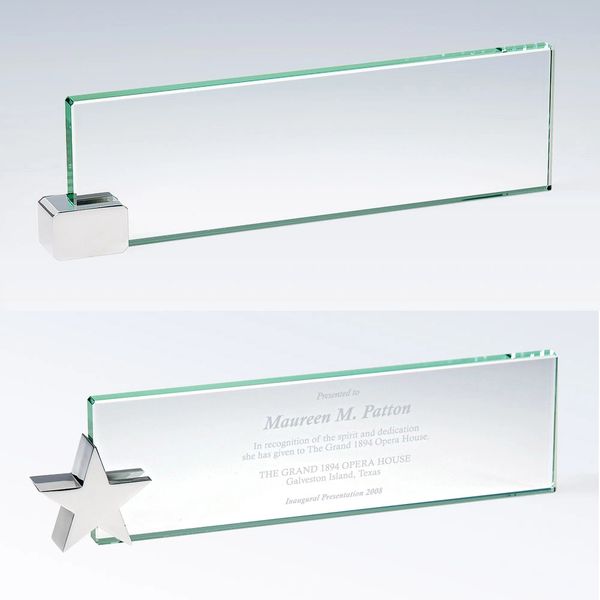 Jade Glass Nameplates w/ Corner Holder
Available with brass or chrome rectangle, brass or chrome star holder.
Price includes personalized etching.
Glass is 3"h X 10"w x 1/2" thick.
Comes with a gift box.

***We will e-mail you a layout for your approval of desired text and/or logo or clip-art. please feel free to e-mail us at sales@etchingsunlimited.com if you have any questions***
.