Curved Glass Horizontal Photo Frame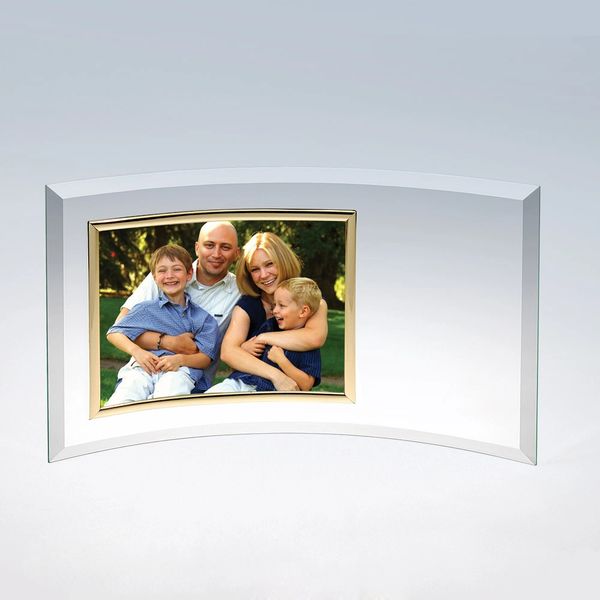 Curved Glass Horizontal Photo Frame
Available Sizes: (Sm. 5-1/2"h x 12"w holds 3-1/2" x 5" photo $45.00) (Med. 6-1/2"h x 12-3/4"w holds 4"h x 6"w photo $50.00) (Large 7-1/2"h x 13 1/2"w holds 5"h x 7"w photo $60.00) (XL 10-1/2"h x 18"w holds 8"h x 10"w photo $70.00). Price includes personalized etching.
Silver or Gold Frame

All frames are 3/16" thick glass with a 1/2" beveled edge.
Comes with a gift box.

***We will e-mail you a layout for your approval of desired text and/or logo. please feel free to e-mail us at sales@etchingsunlimited.com if you have any questions***